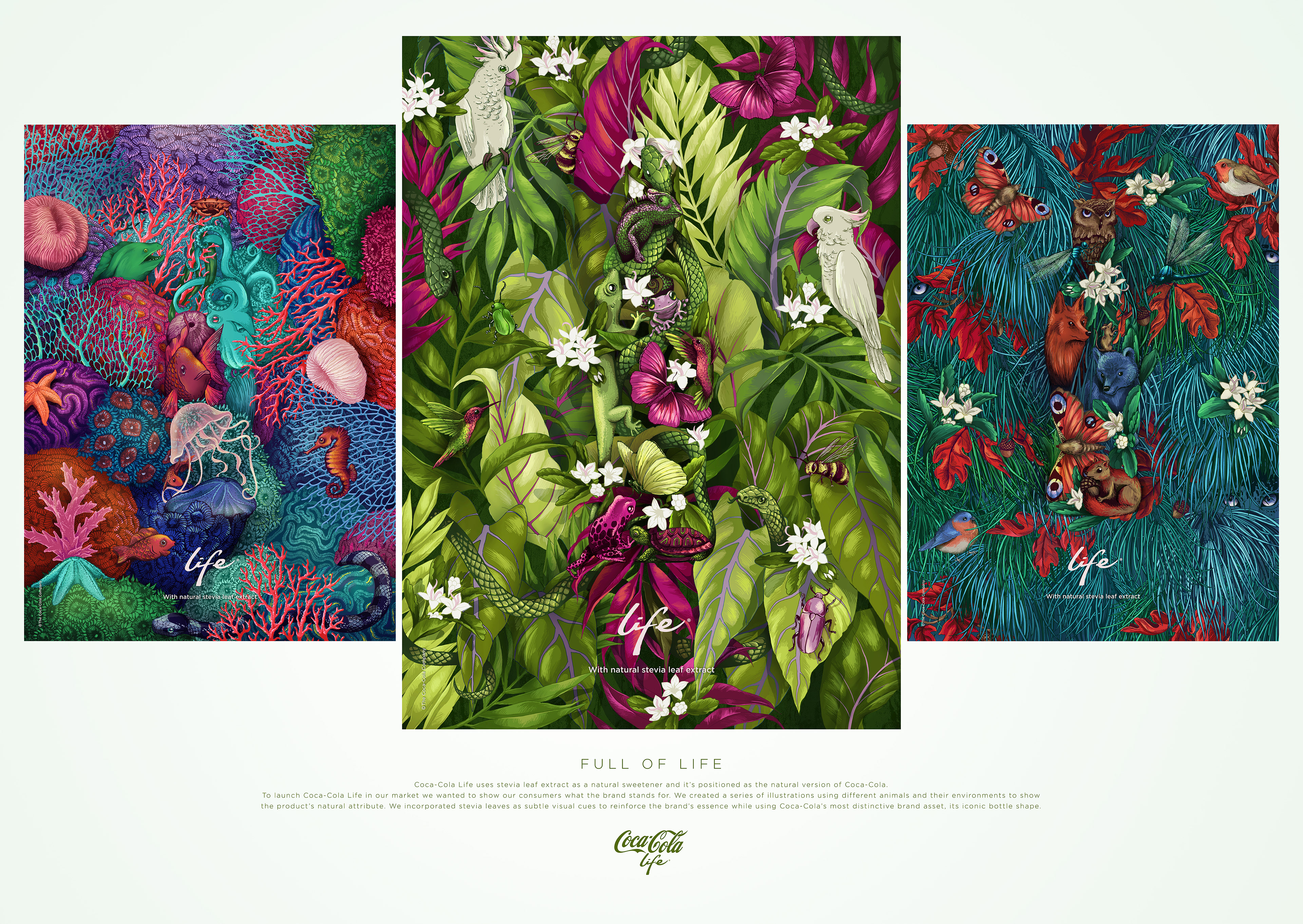 Project: "FULL OF LIFE" campaign for Coca-Cola Life
Art Director: Sarah Bamford, Memac Ogilvy; 
Copywriter: David Sanchez, Memac Ogilvy
Artist: Lidija Paradinovic Nagulov, Celandine Design
The brief was to create three posters that subtly conceal the recognizable shape of the Coca-Cola bottle in different natural environments, tying it to nature and wildlife, as the product is sweetened with natural stevia leaf extract.
We created a series of illustrations using different animals and their environments to show the product's natural attribute. We incorporated stevia leaves as subtle visual cues to reinforce the brand's essence while using Coca-Cola's most distinctive brand asset, its iconic bottle shape. The posters became the main communication for the campaign. They ran in convenience stores, magazines and as outdoor. 
"Exotic" poster - shaping the wilderness of the tropical jungle into the silhouette of the iconic Coca Cola bottle. This one has the strongest camouflage effect, so we thought of making the bottle shape more visible to make it even with the other two, but so many people have said this piece was their favorite of the three that we decided to let it stay as is.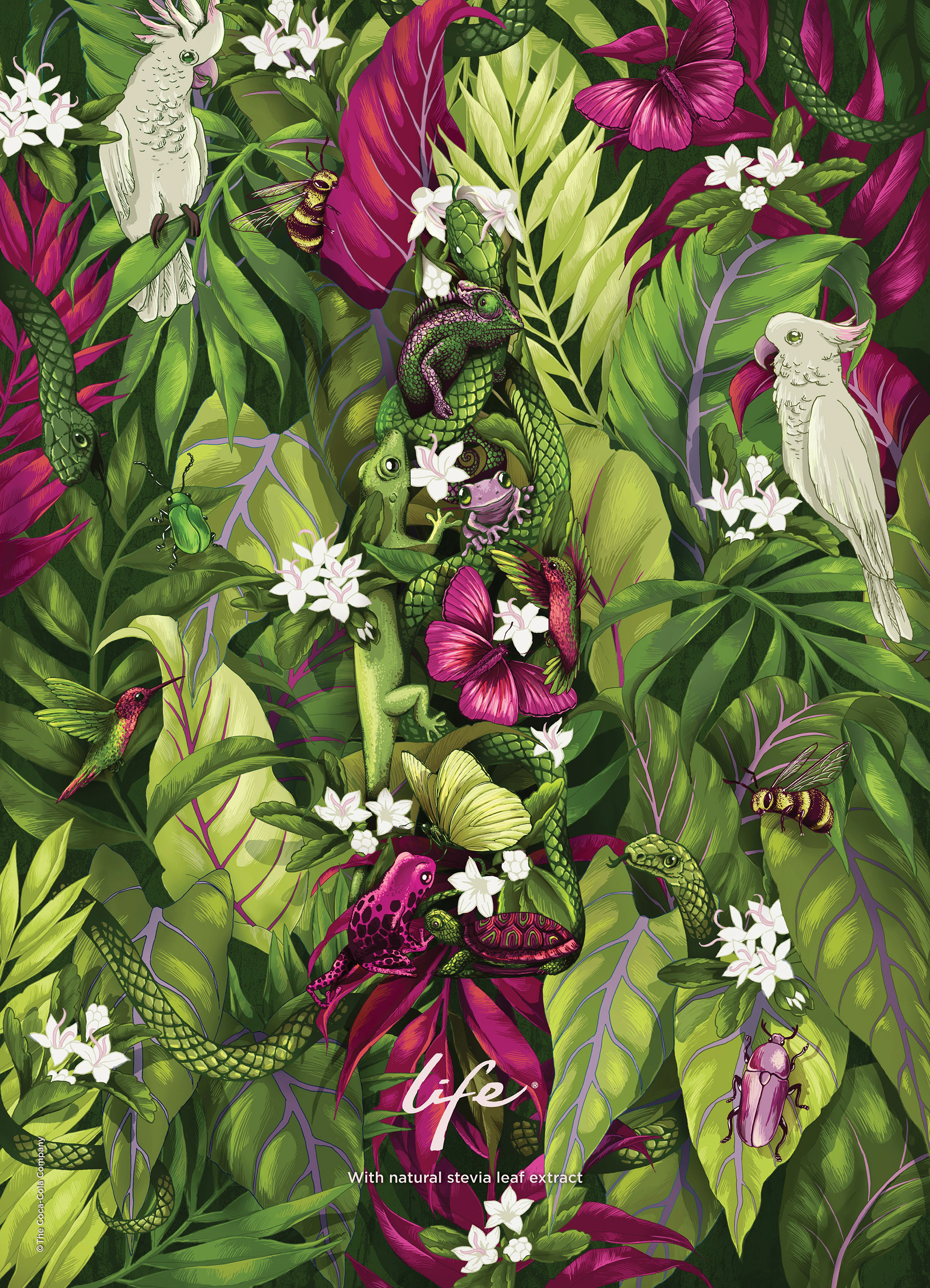 Details from the "Exotic" poster. Animals were chosen according to their natural habitats, but also to fit the green and fuchsia color theme.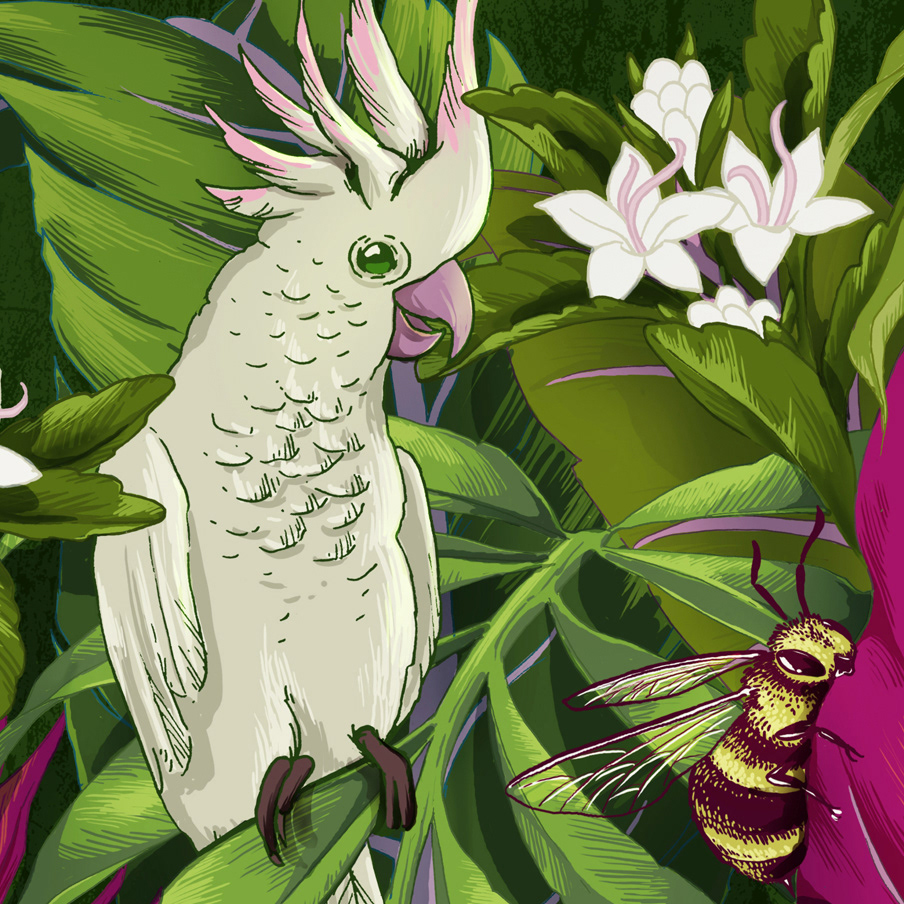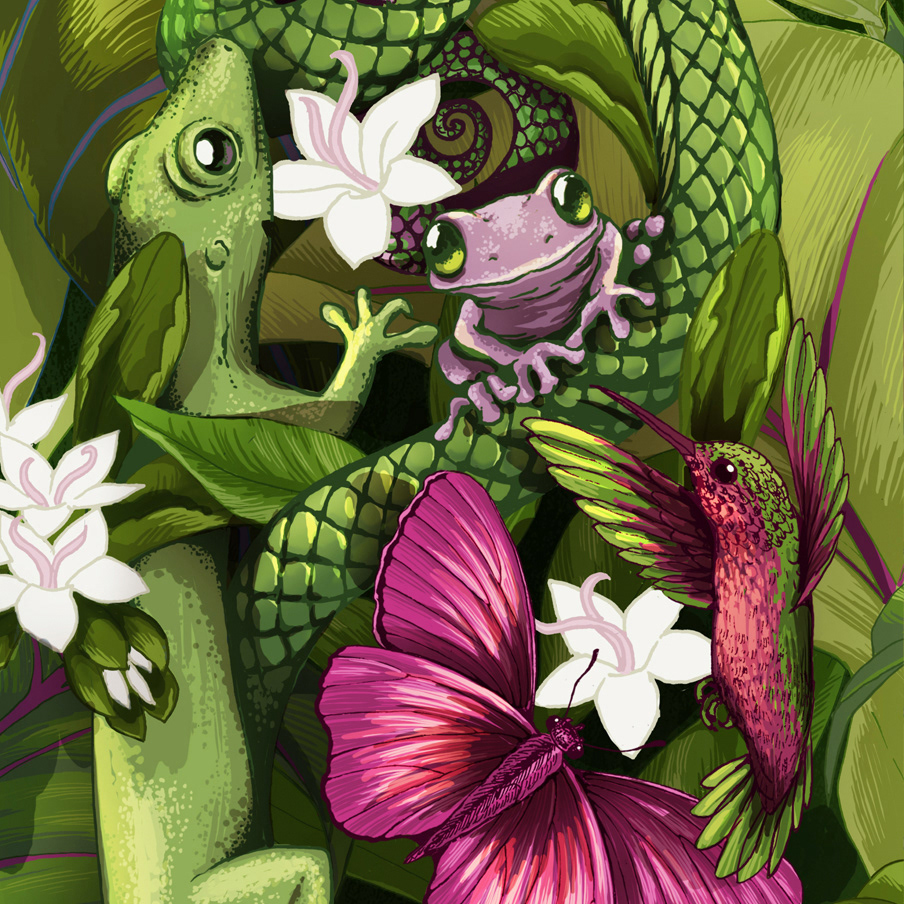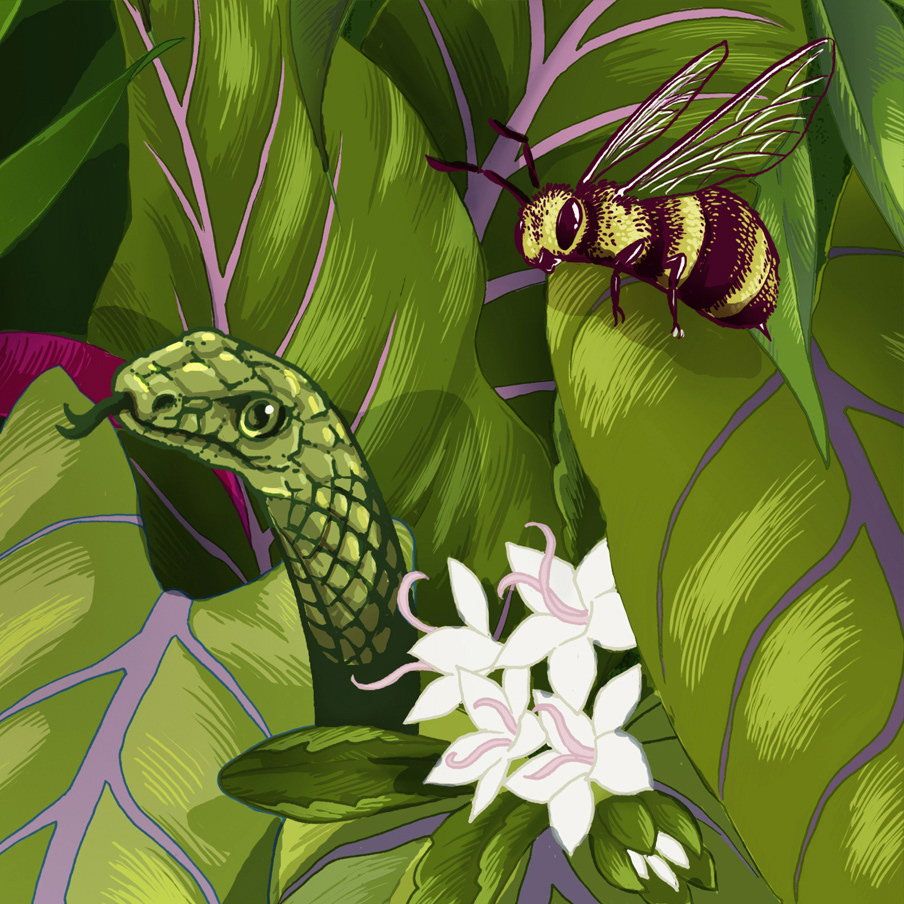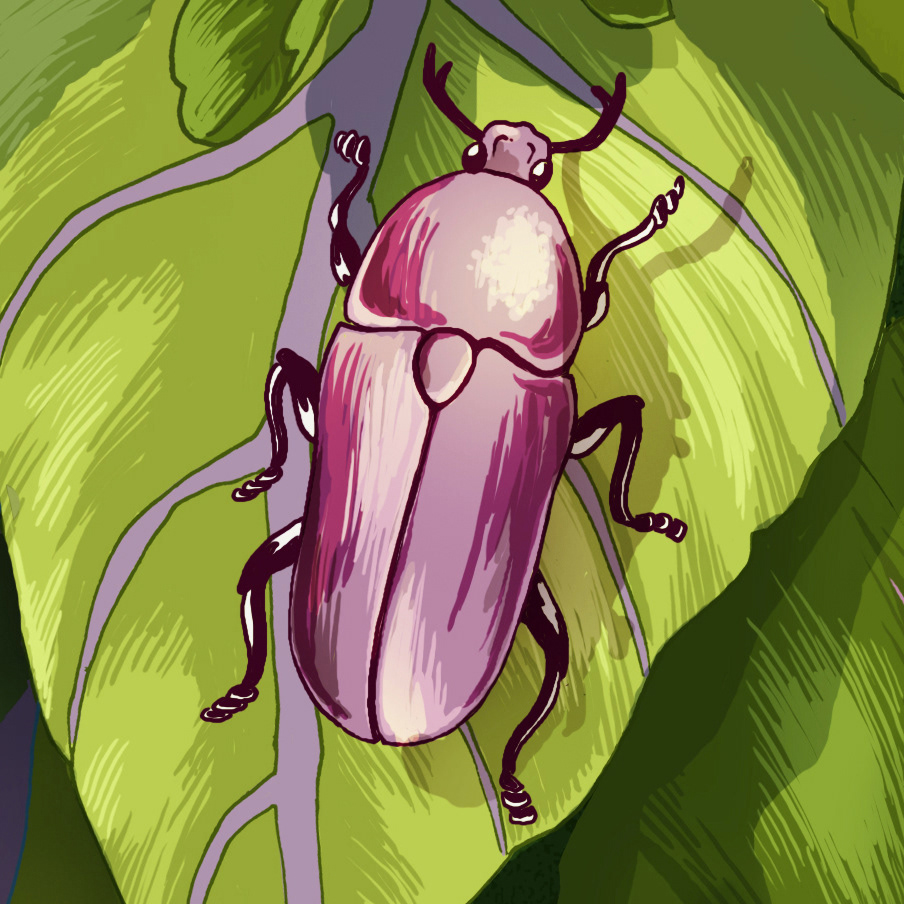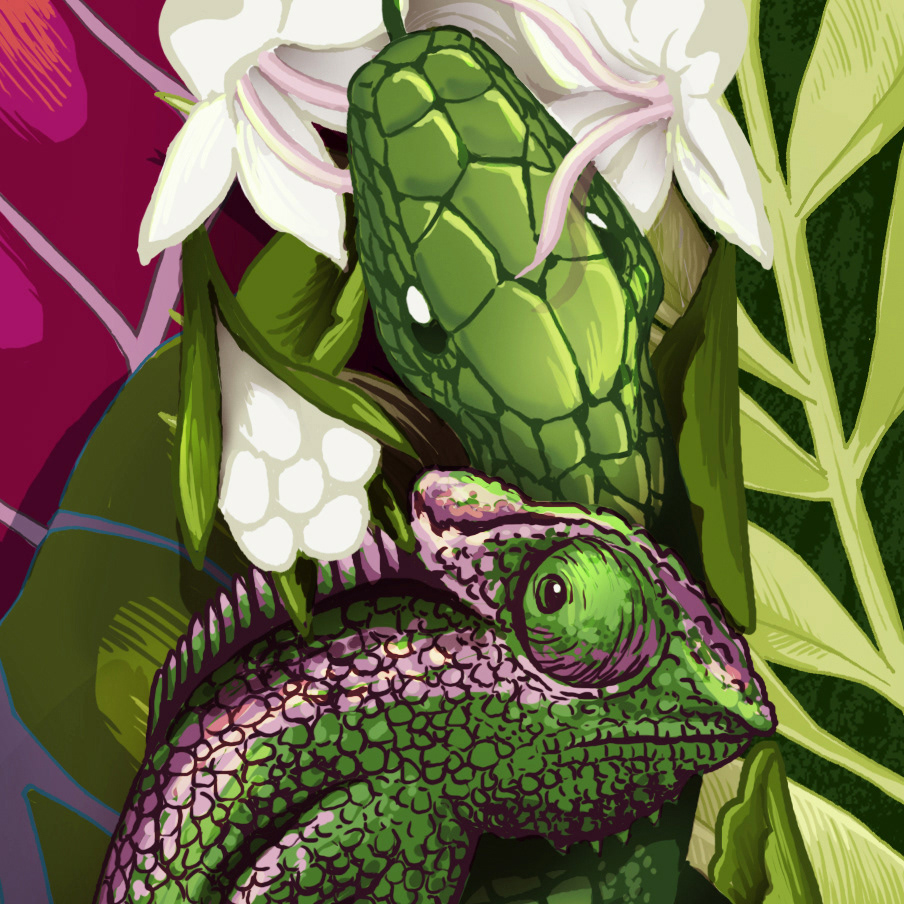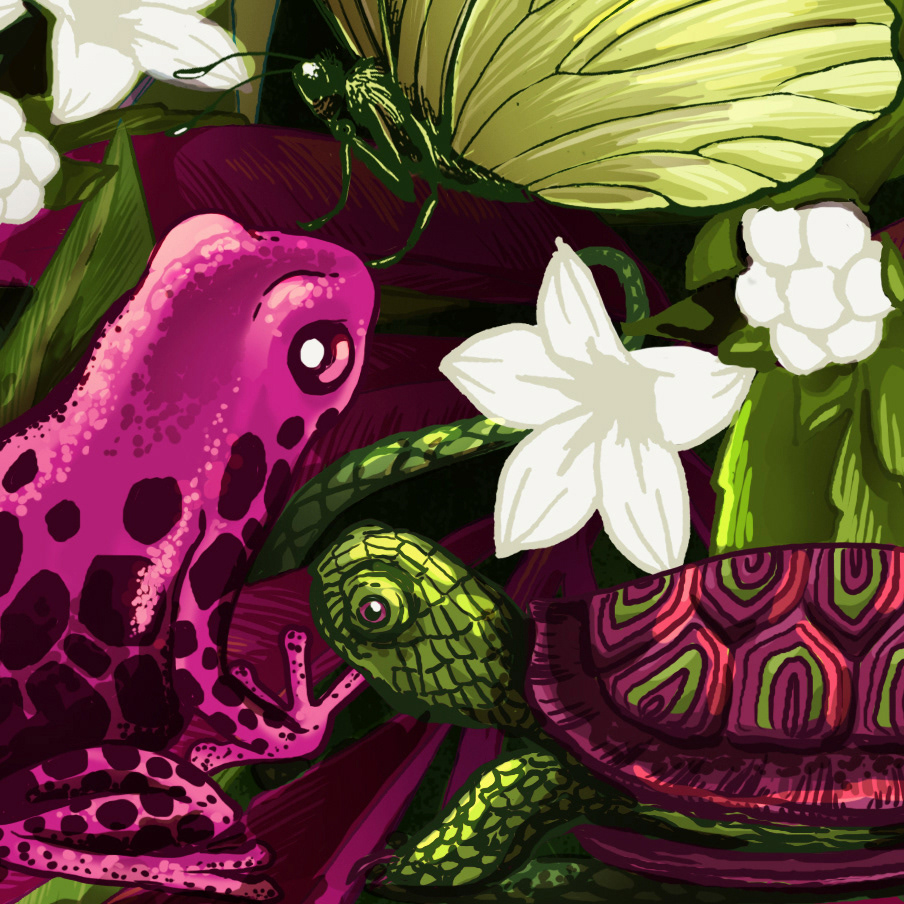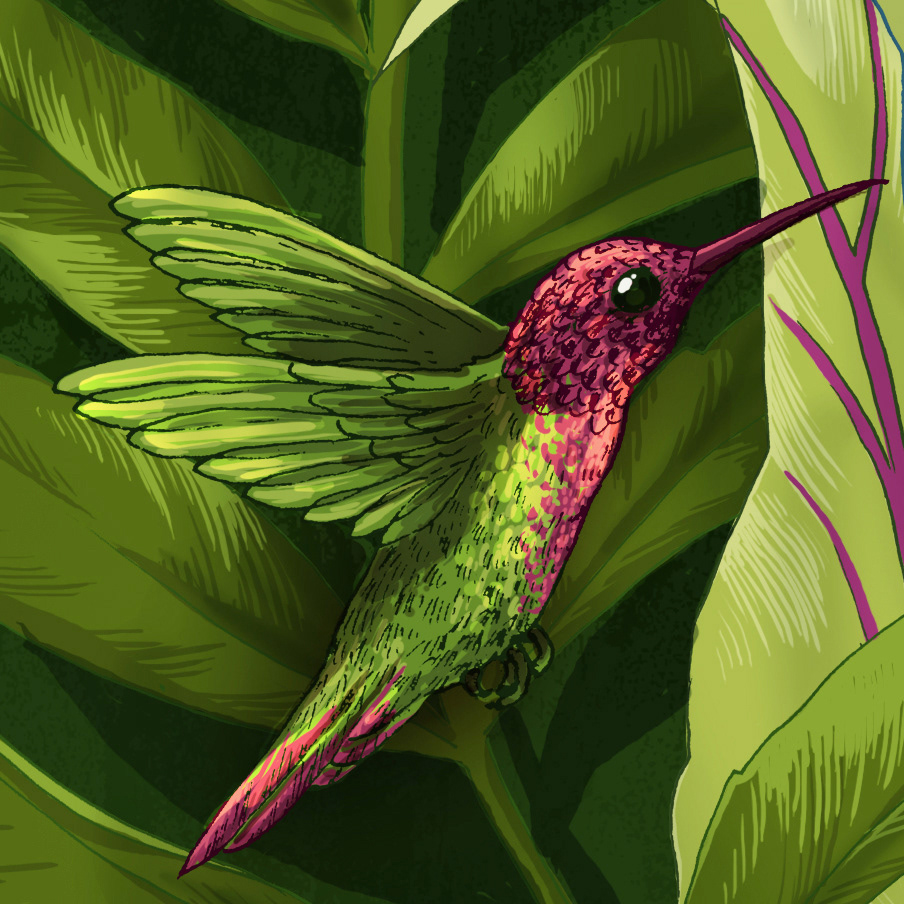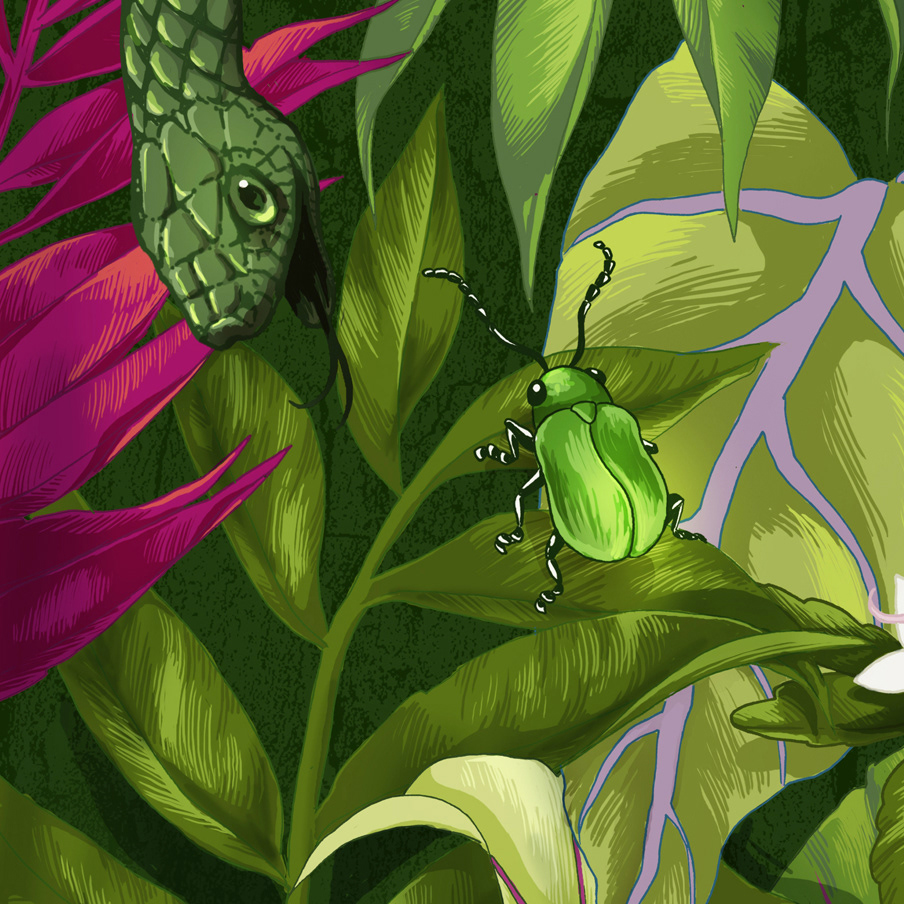 "Aquatic" poster - creating the bottle silhouette from sea creatures and coral. This poster was created first, as proof of concept, as it was the hardest to envision the final camouflage effect with coral instead of foliage. It probably remains my personal favorite, both because of the wild color scheme and because of my special fondness for oceanic life.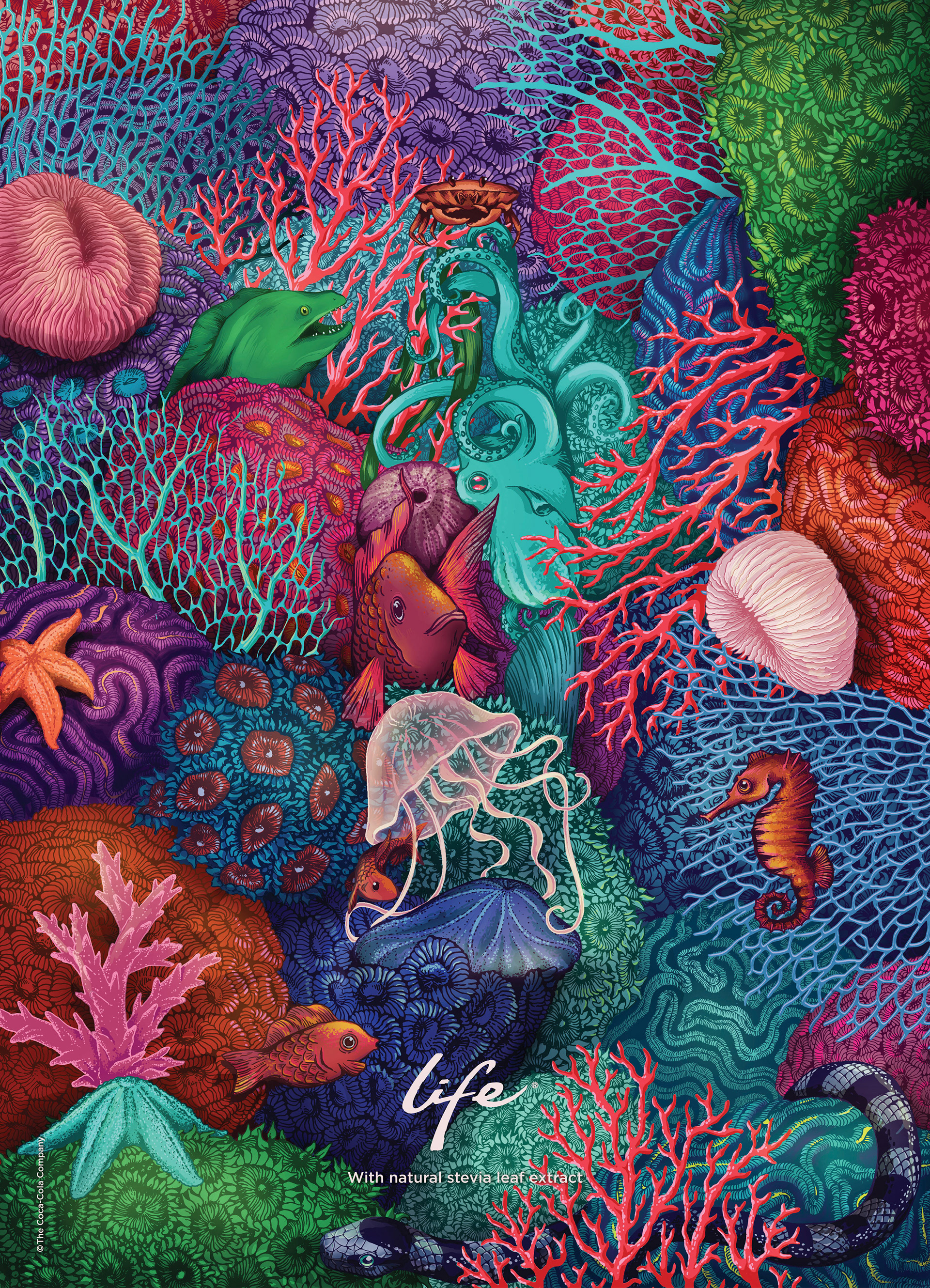 Details from the "Aquatic" poster. The starting color scheme was based around dark blues and neon shades to allude to the bioluminescent qualities of some coral, but it ended up getting expanded quite a bit to reflect the wild colors of coral reefs.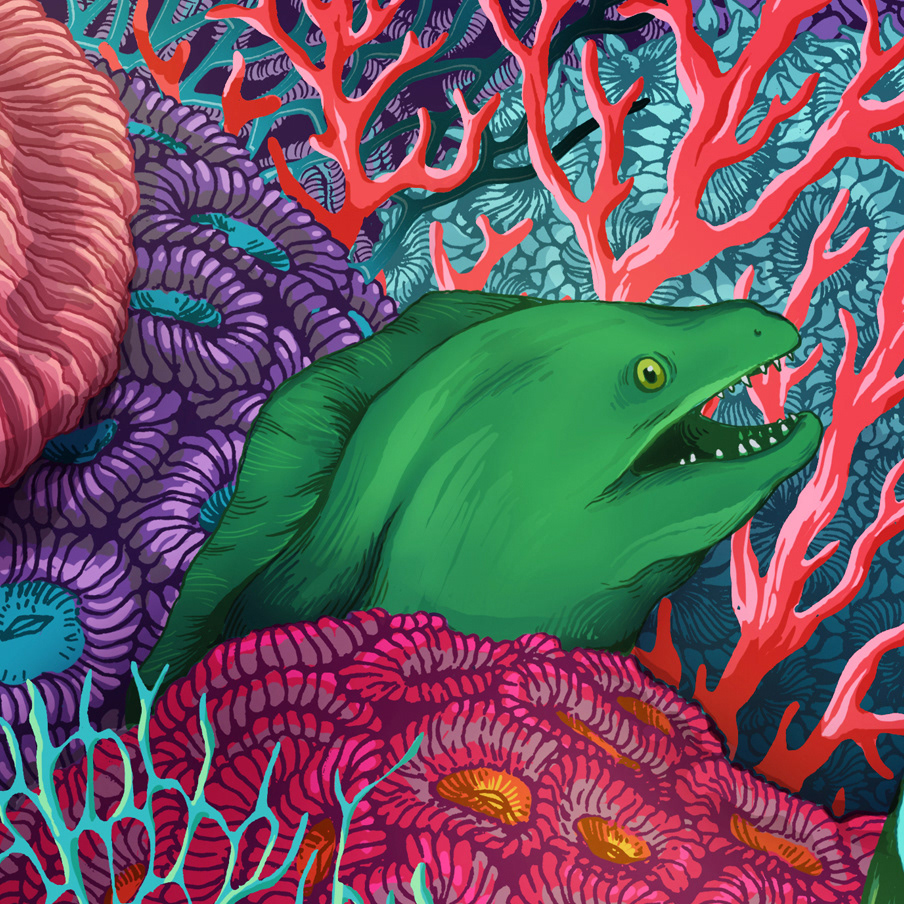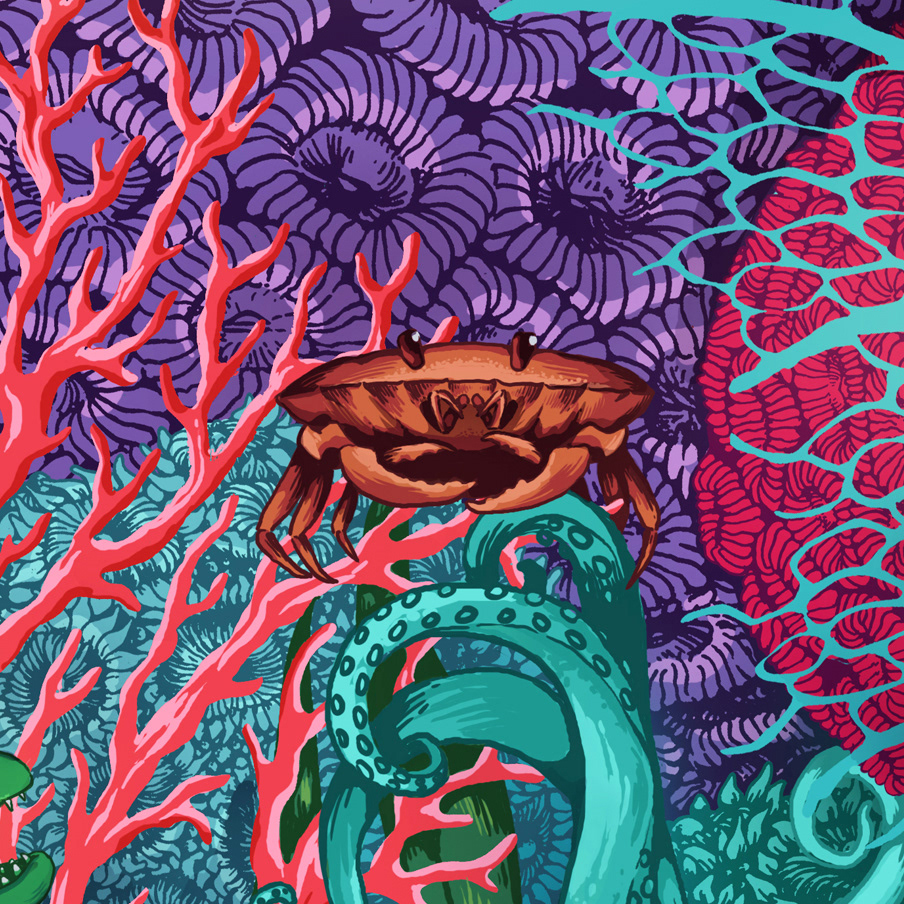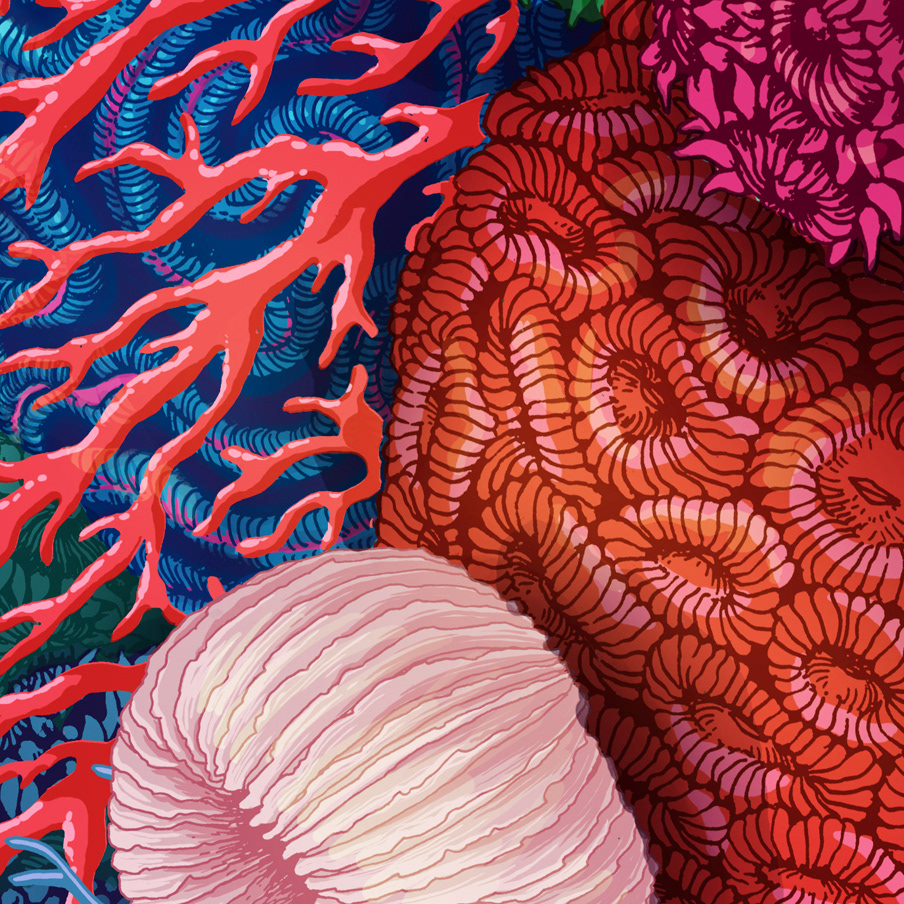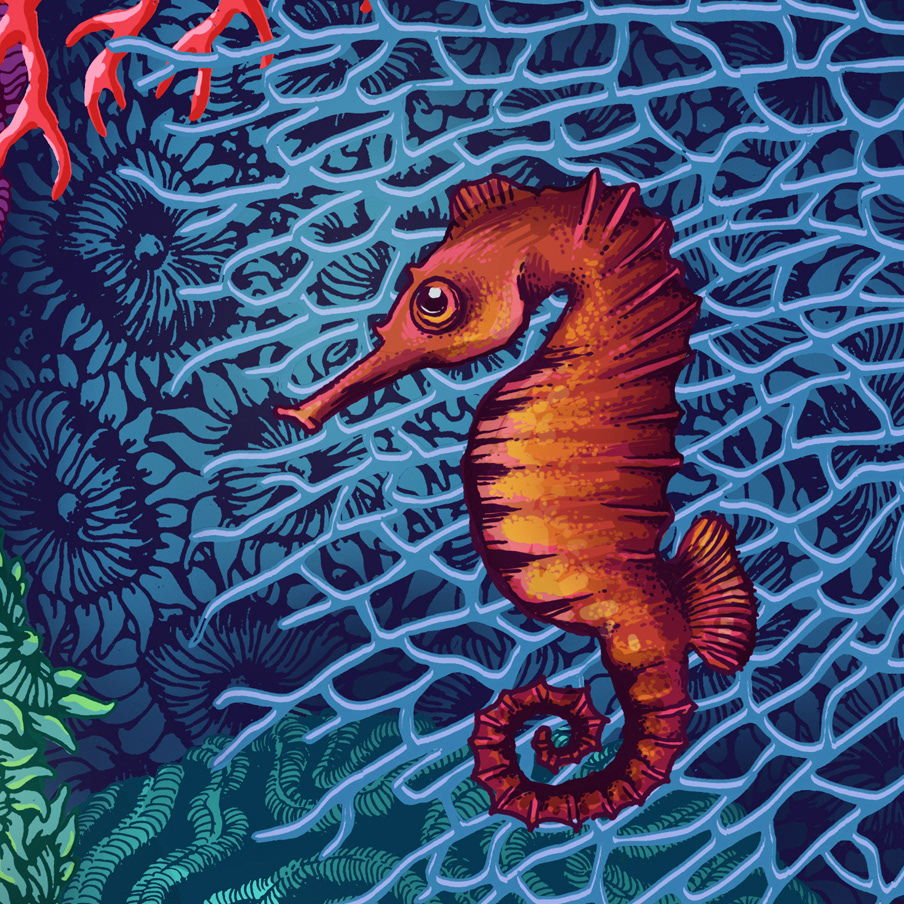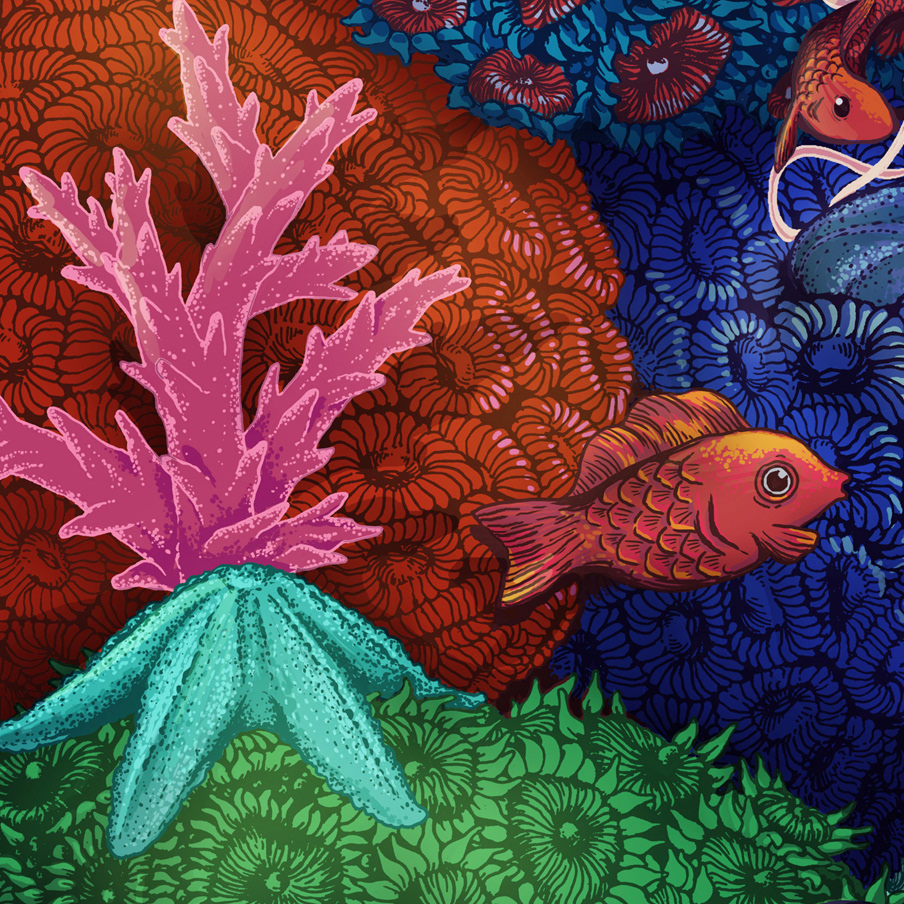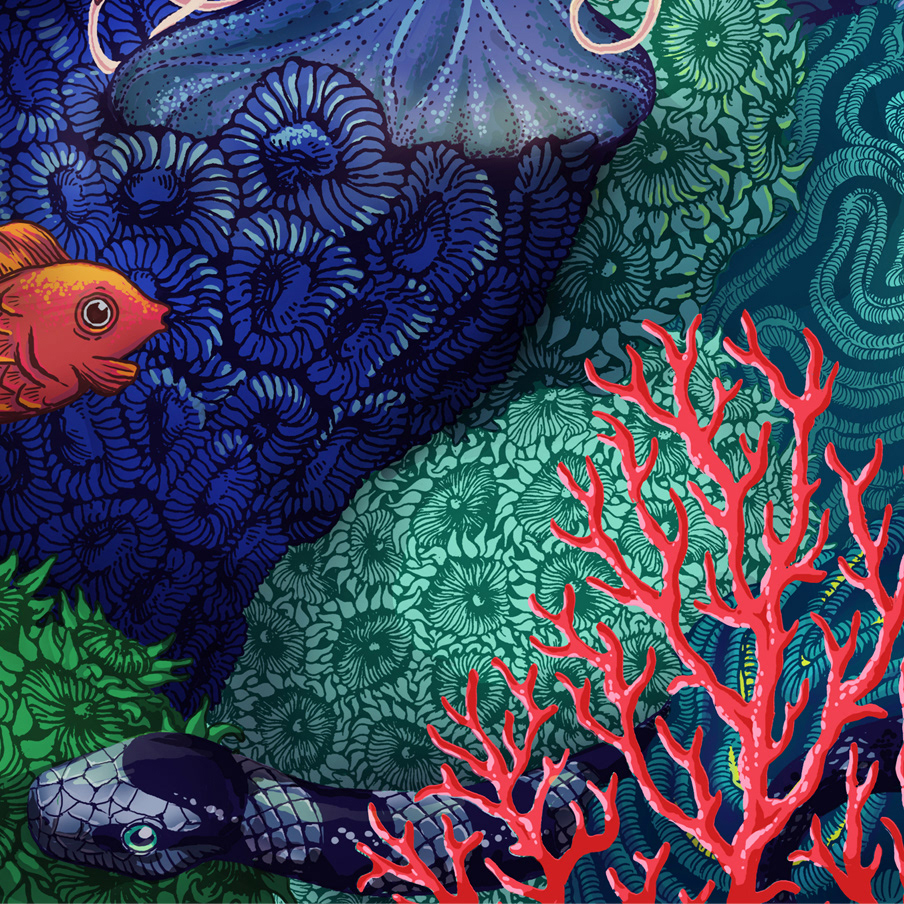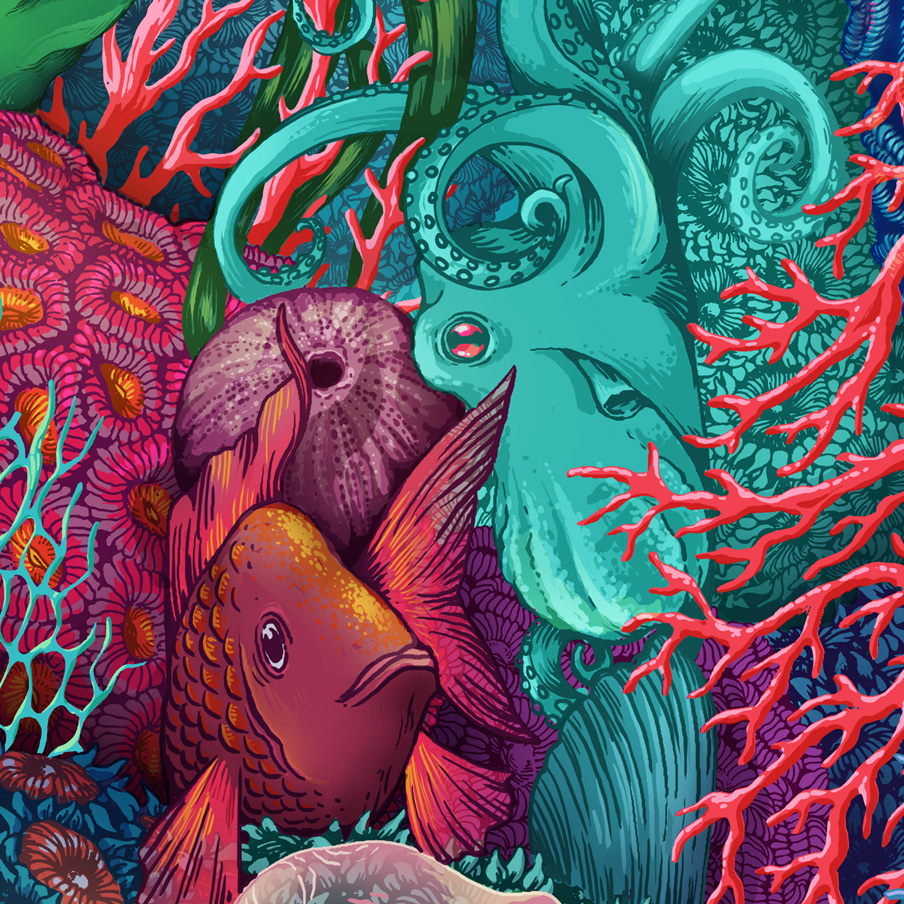 Process images for the "Aquatic" poster - the background was created first, then I finalized the colorway, and then animals were made to echo the background colors and thus create the camouflage effect.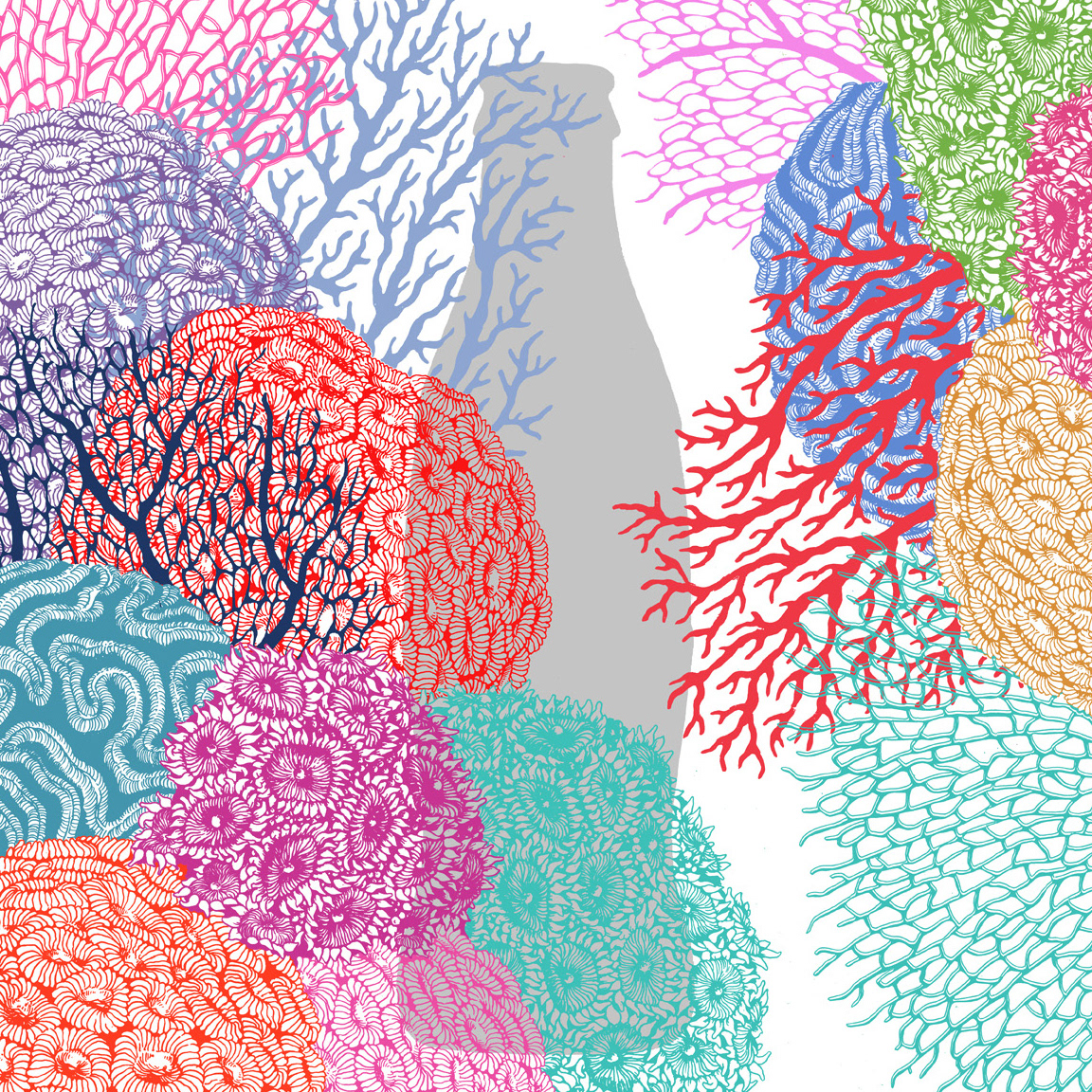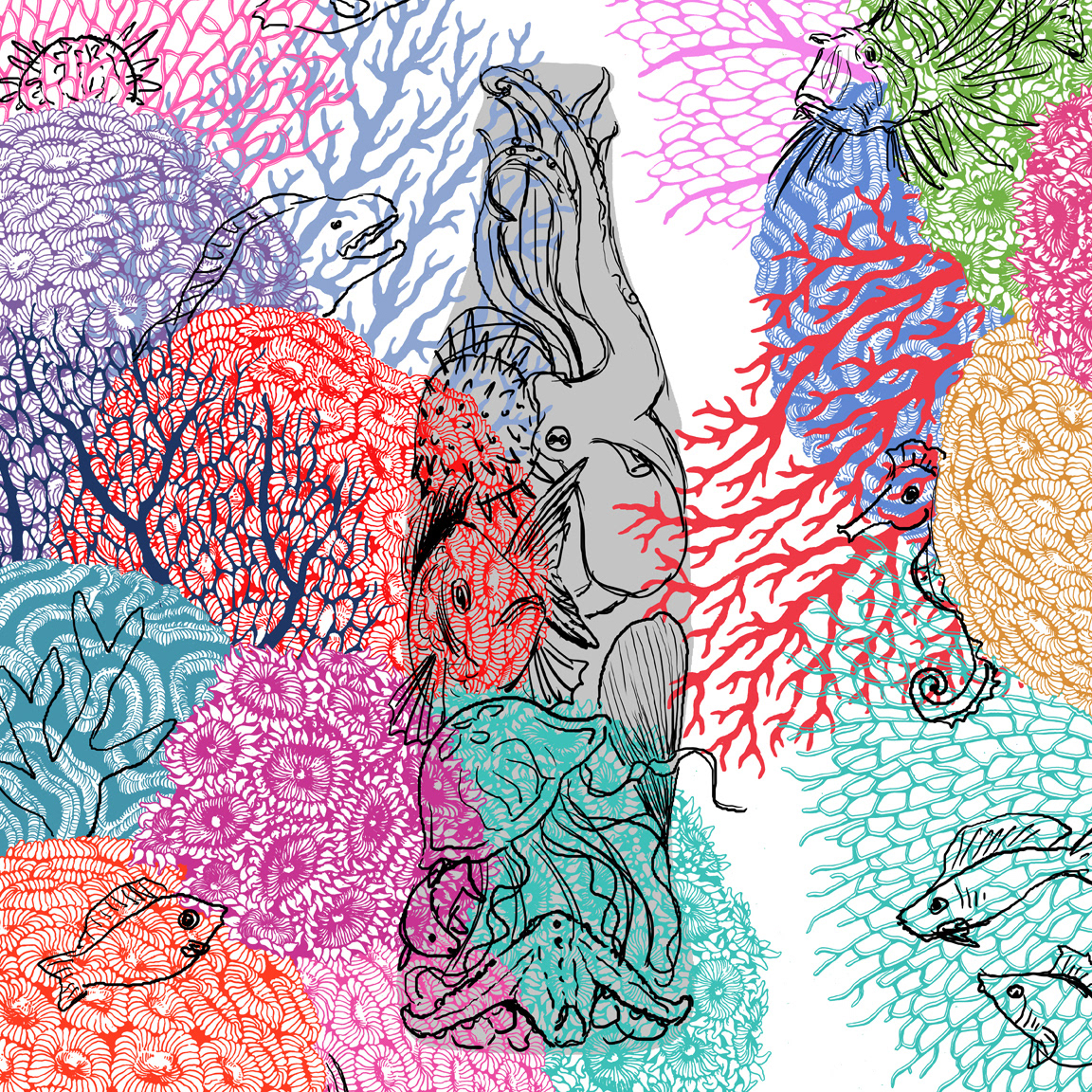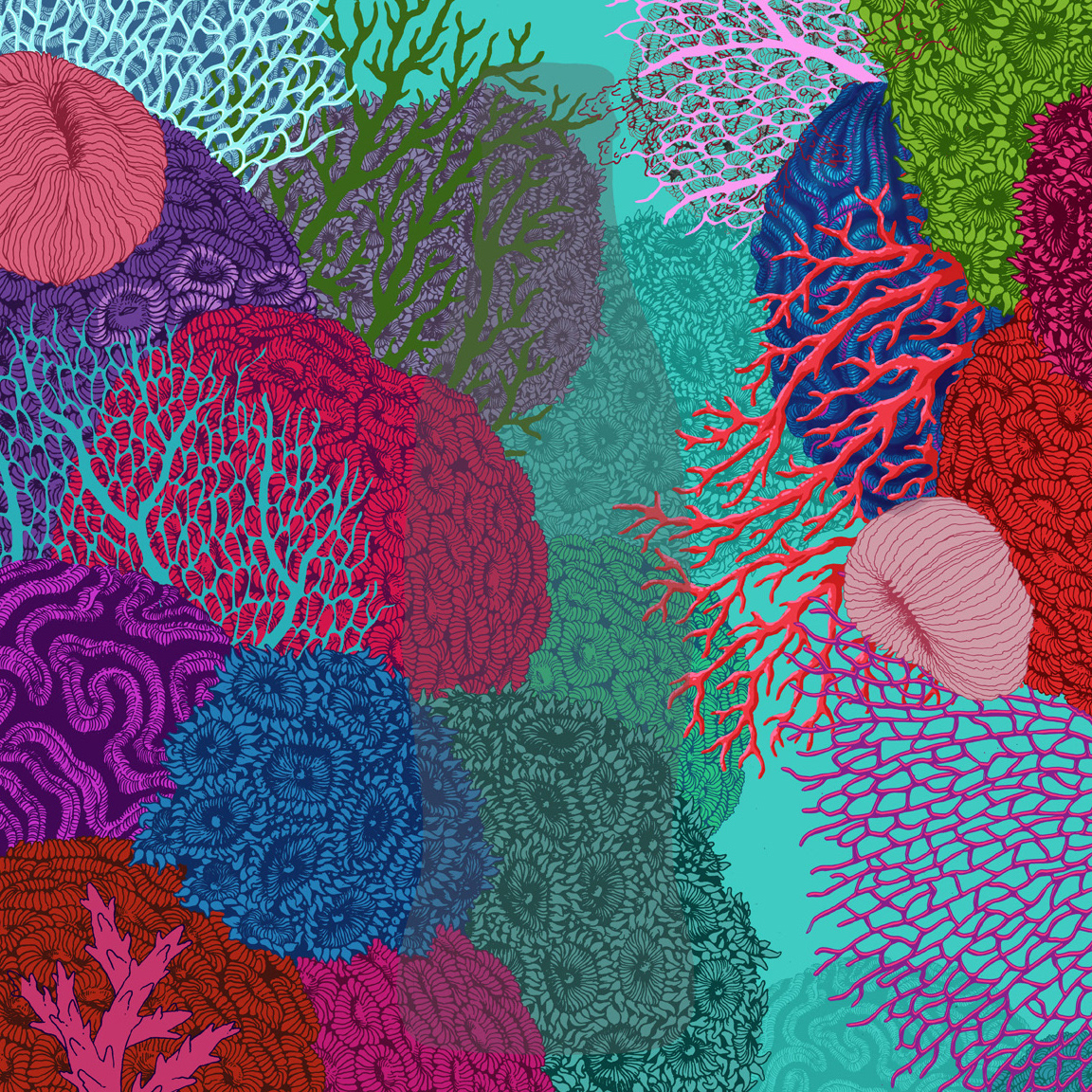 "Coniferous" poster - focusing on pine needles and creatures from coniferous forests. This one turned out the biggest challenge, both because the pine needles required an astounding amount of drawing (and resulted in a huge file size), and because I had to manipulate the scales of the larger animals to make everyone fit the image.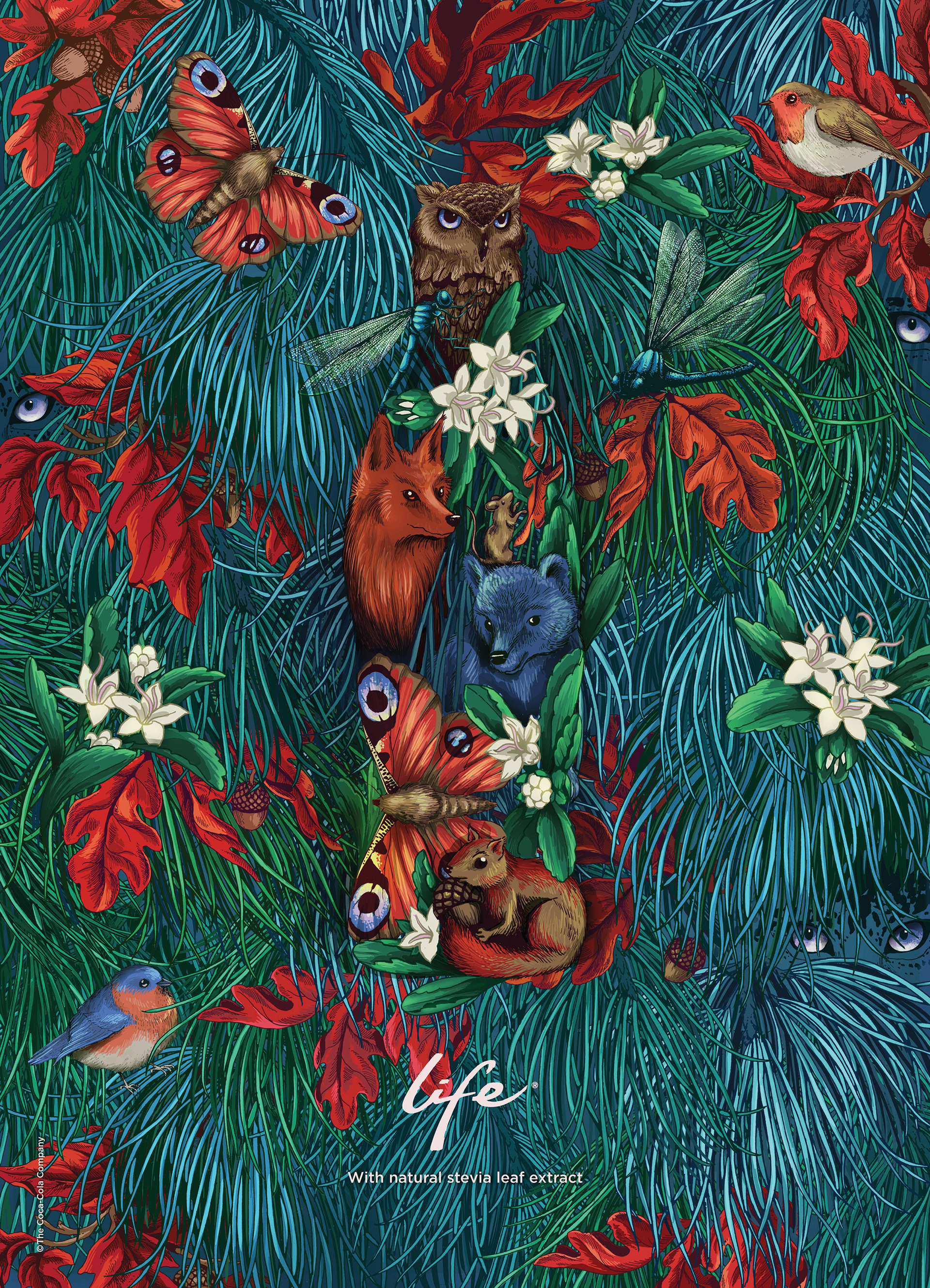 Details from the "Coniferous" poster. The rust and teal colorway was so much fun to work with.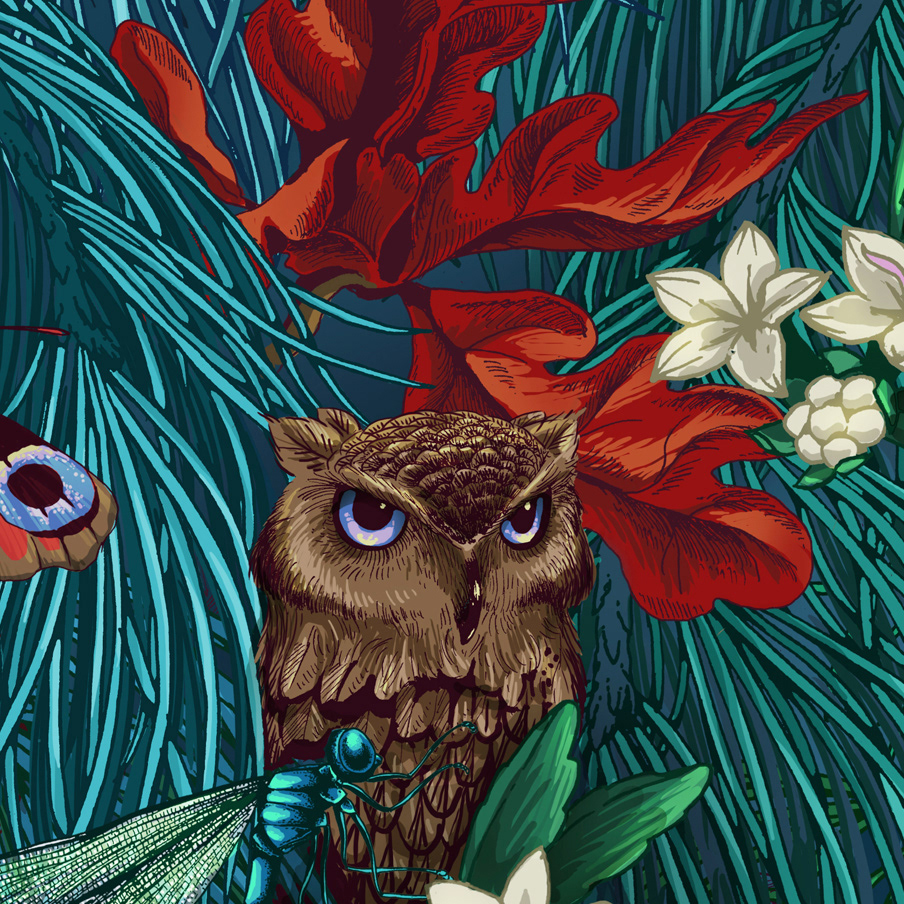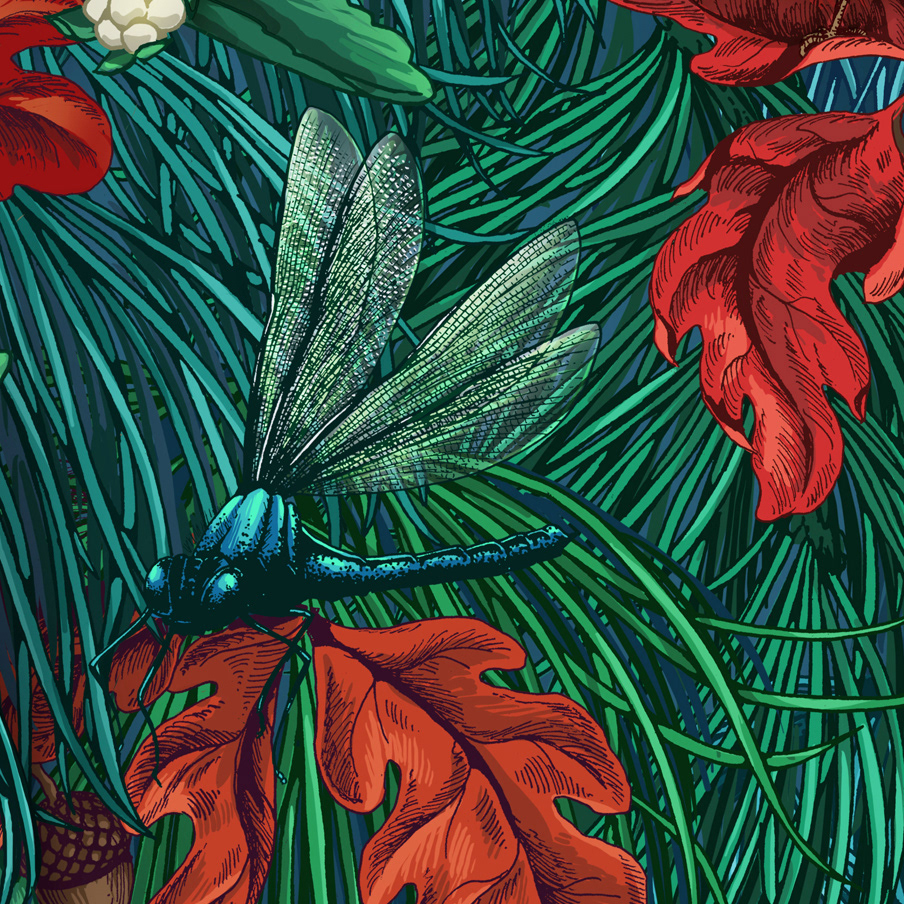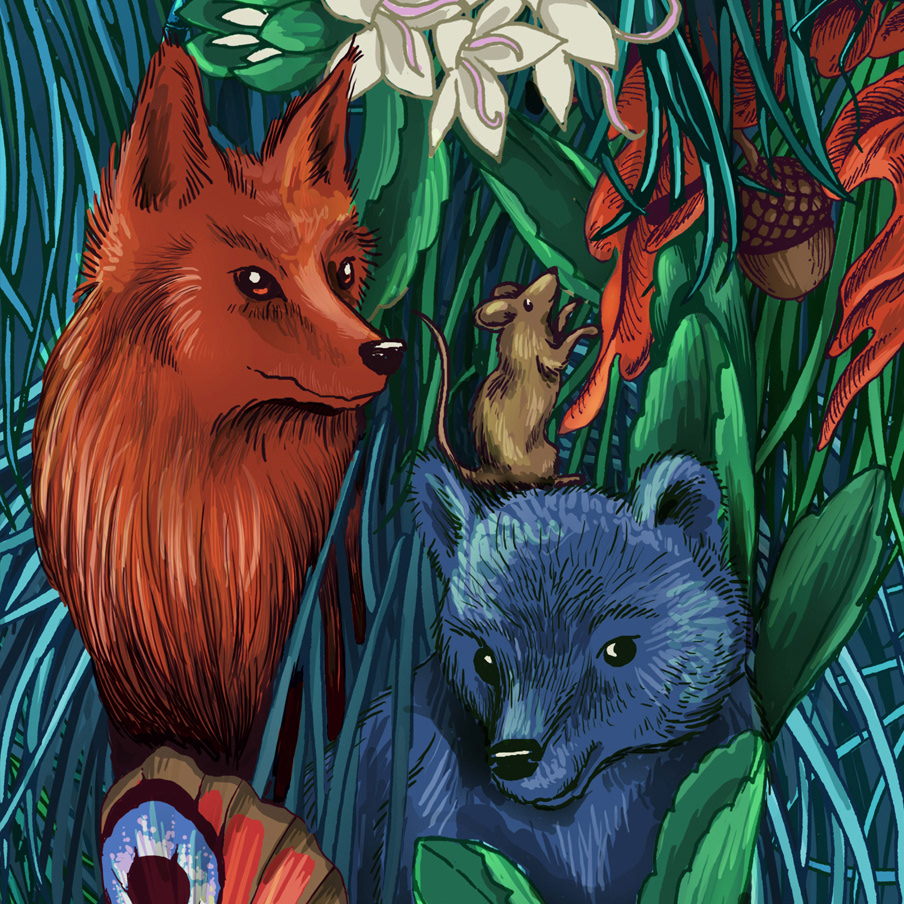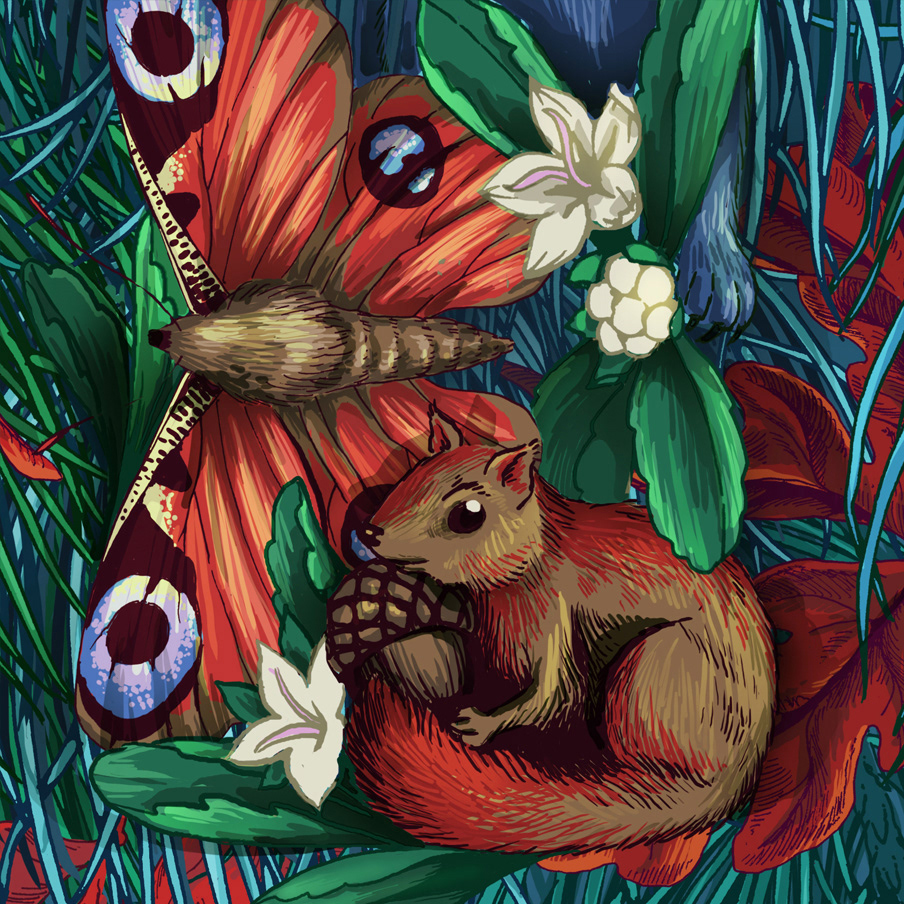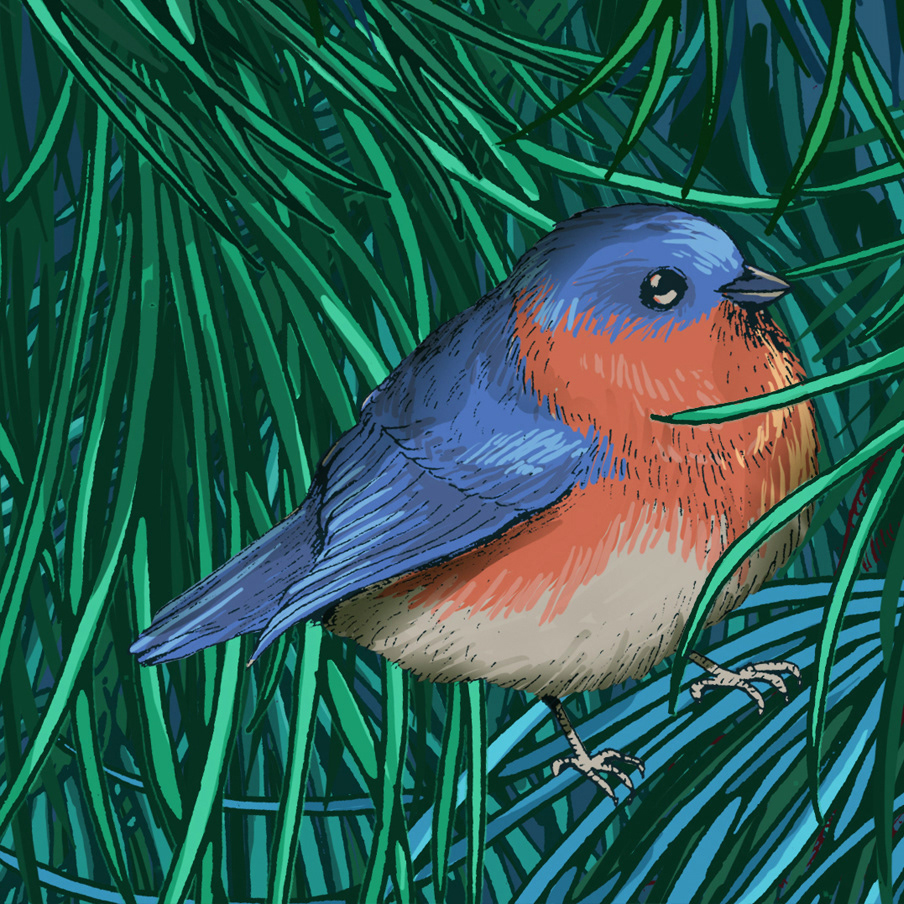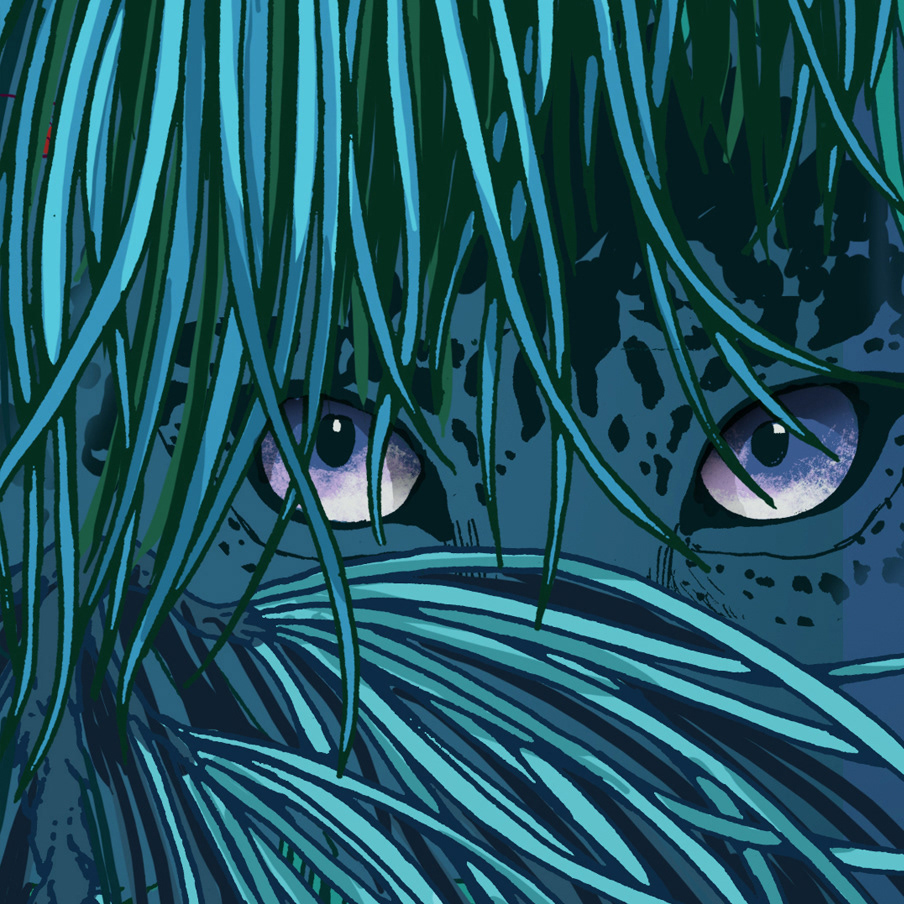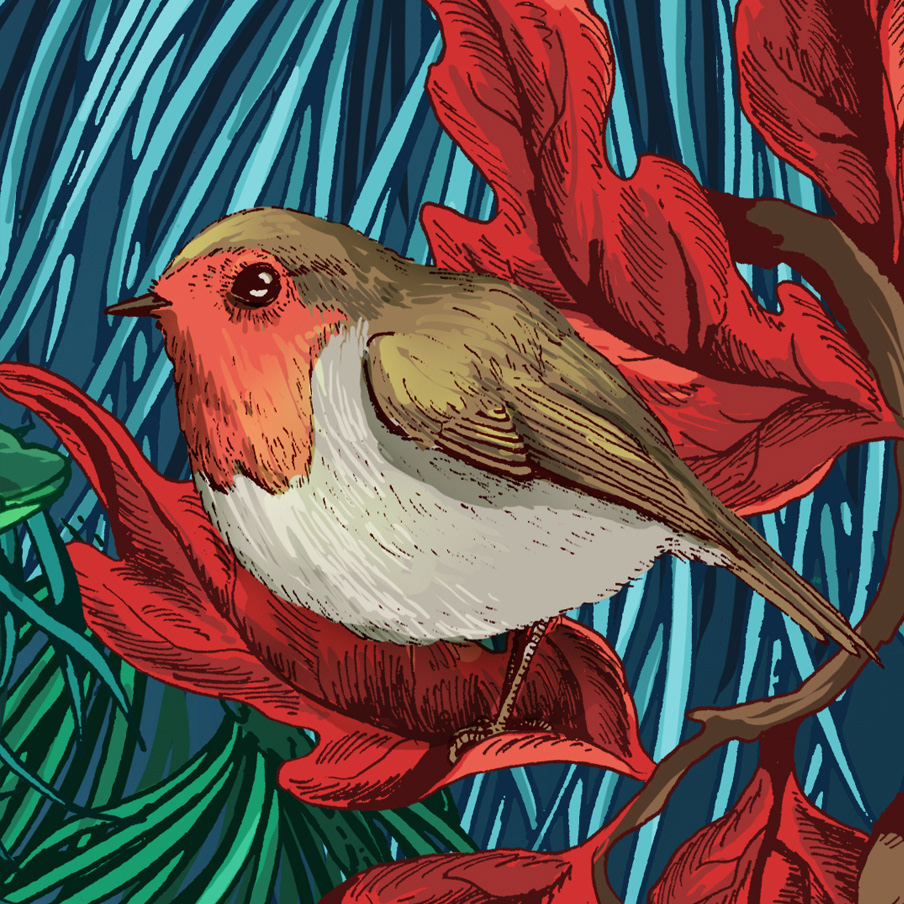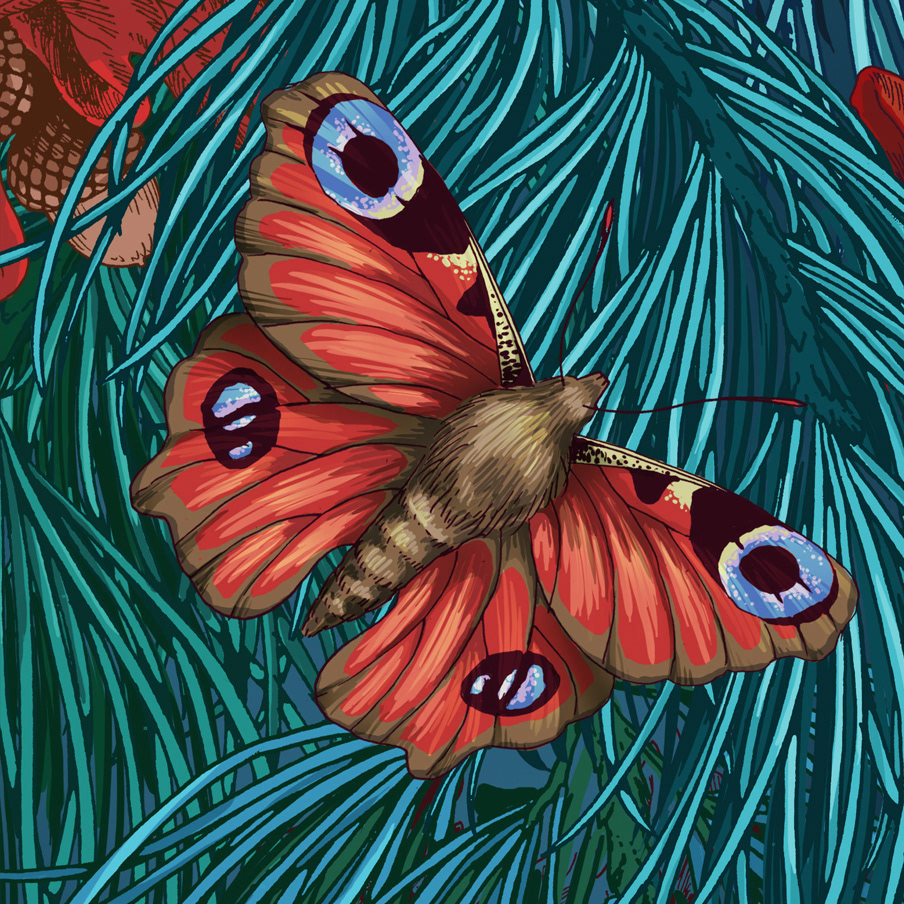 The three posters side by side: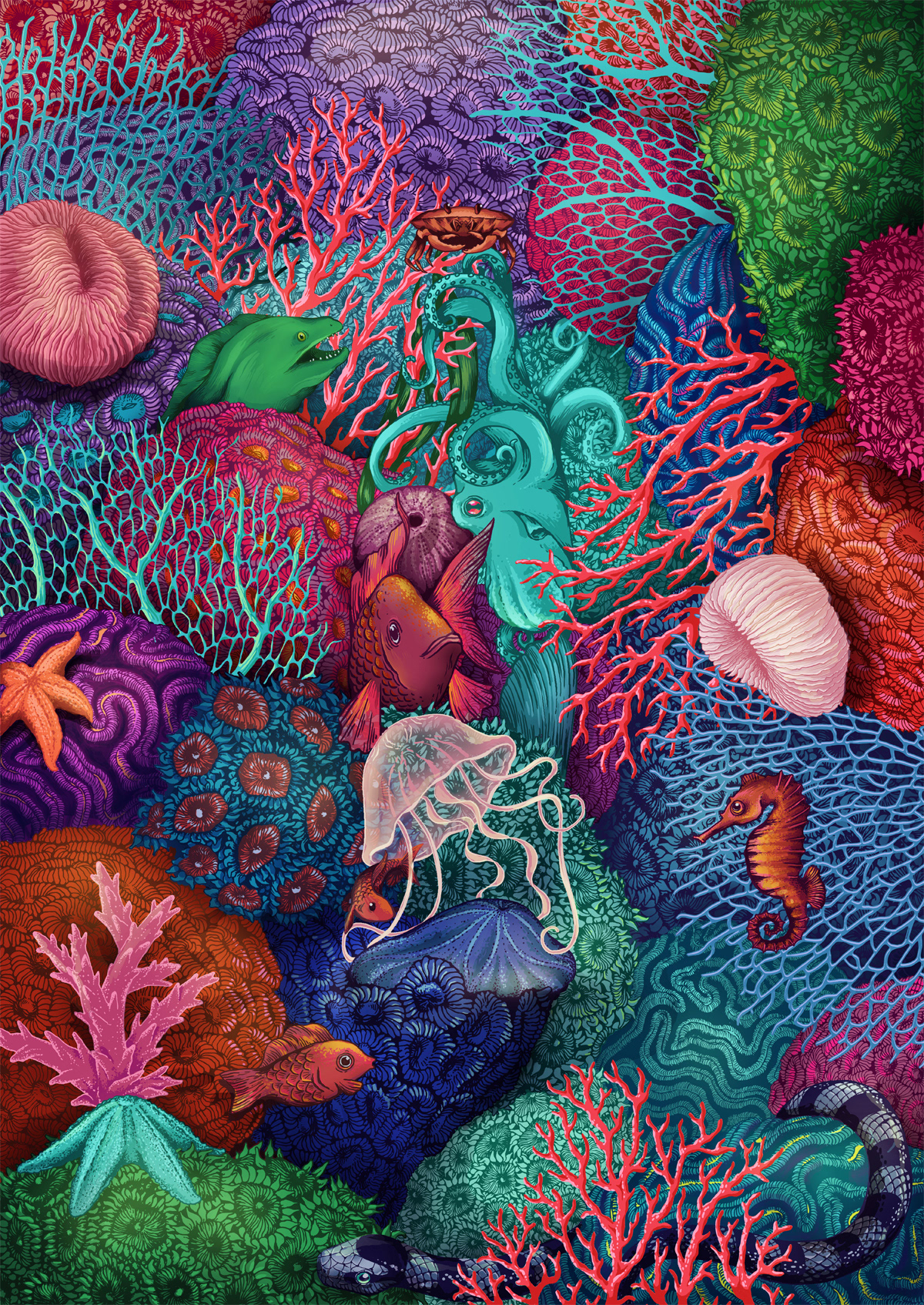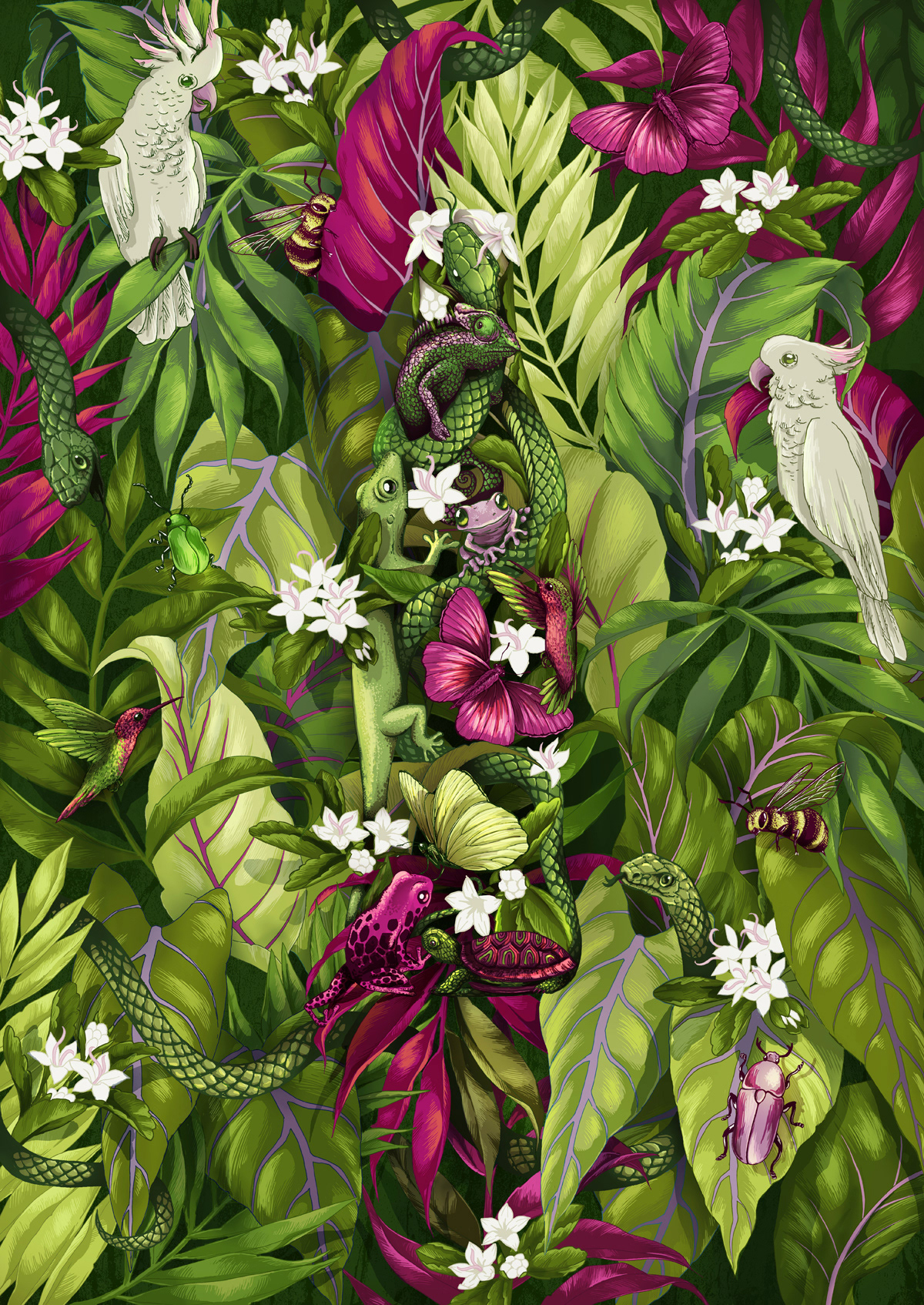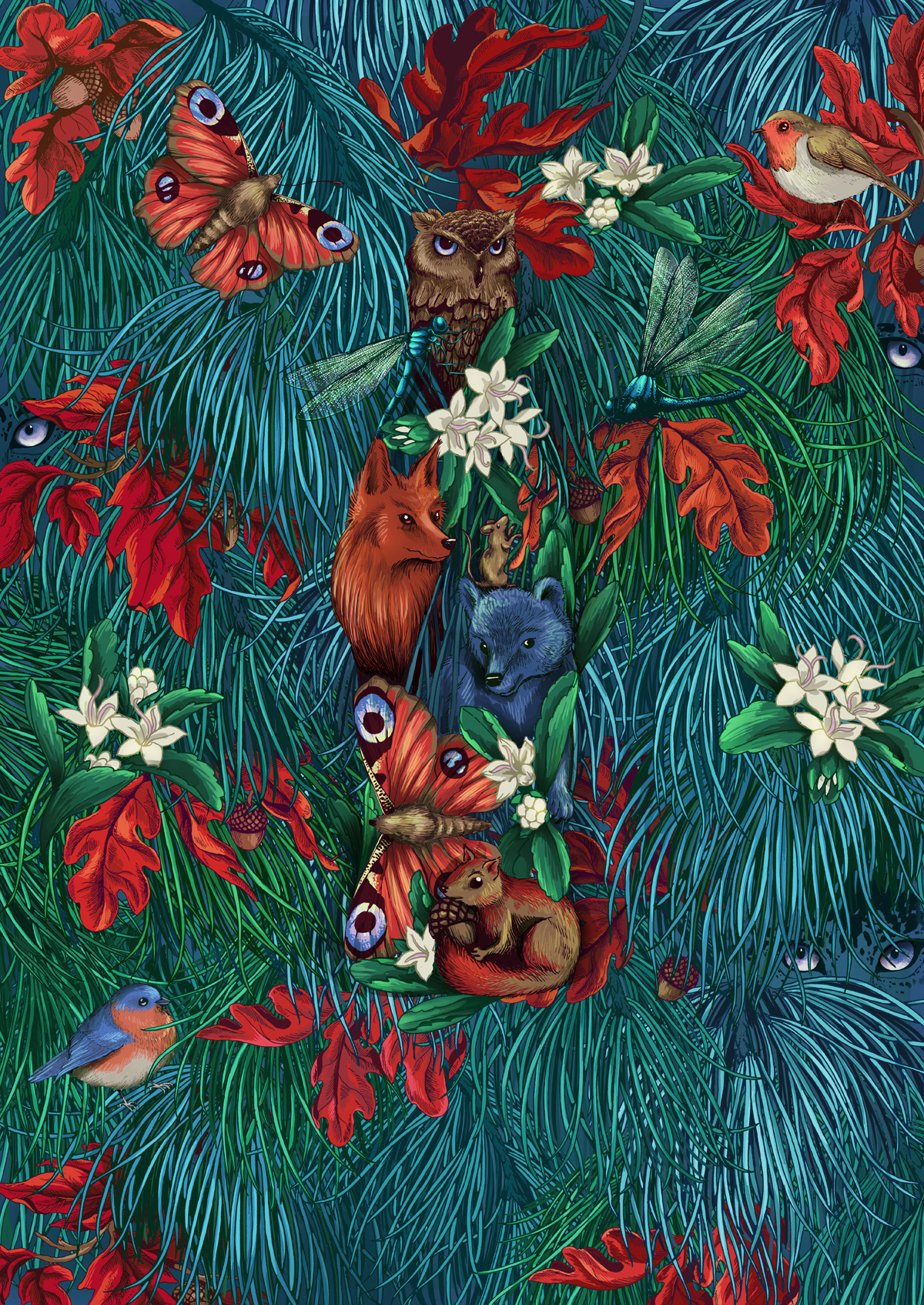 The posters were shortlisted in the Outdoor category of the 2017 Cannes Lions :)